Hello 2023
Jan. 2, 2023
Update: Hello 2023


When the 6-month rate and the SPX yield rise together, the SPX suffers at first (black), but then spends years in a bull market.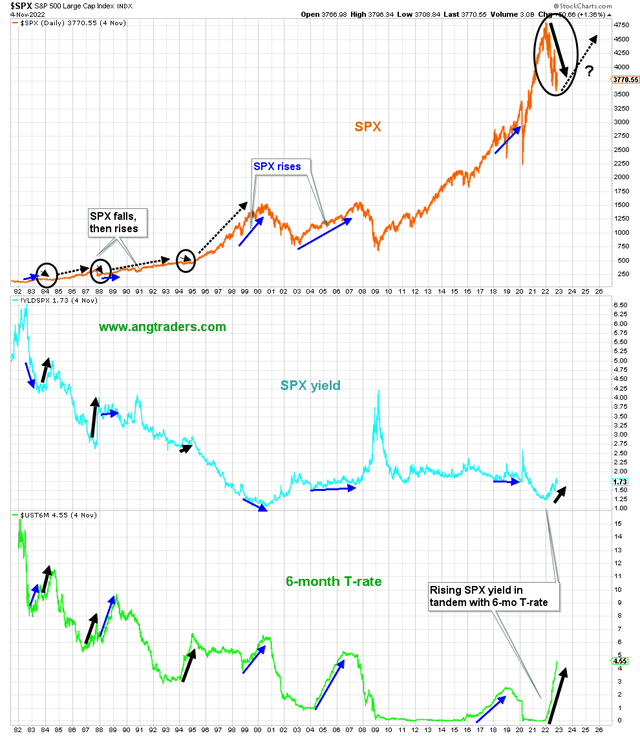 There is usually a drop in credit (both private and public) at the start of a calendar year (pin boxes). Because 2022 has been one long drop, the start of 2023 might be less meaningful in this regard.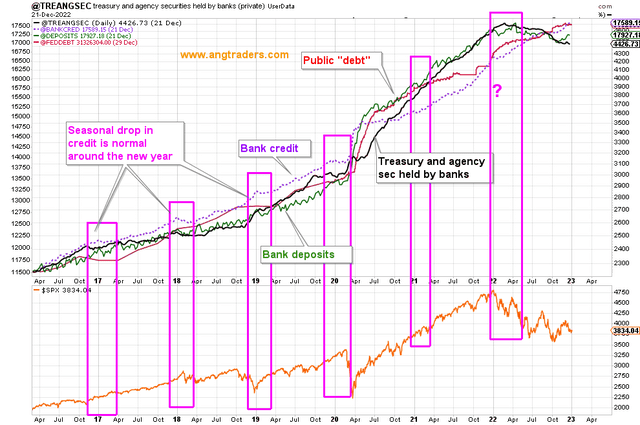 Except for car loans, all other components of bank credit are rising.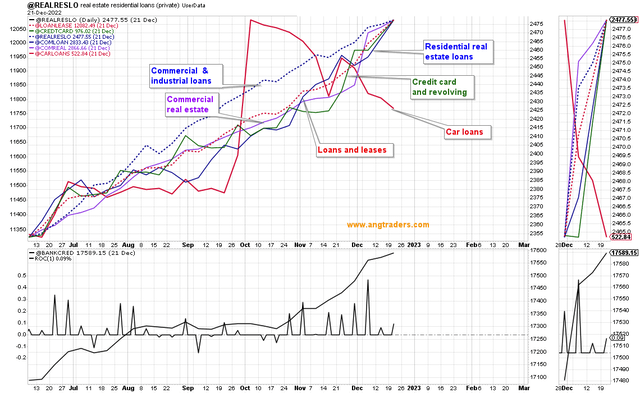 The bottom line is that if money is added to the economy, the economy and the stock market will grow. Once the debt-ceiling gets taken care of, the "debt" will rise and the SPX will follow.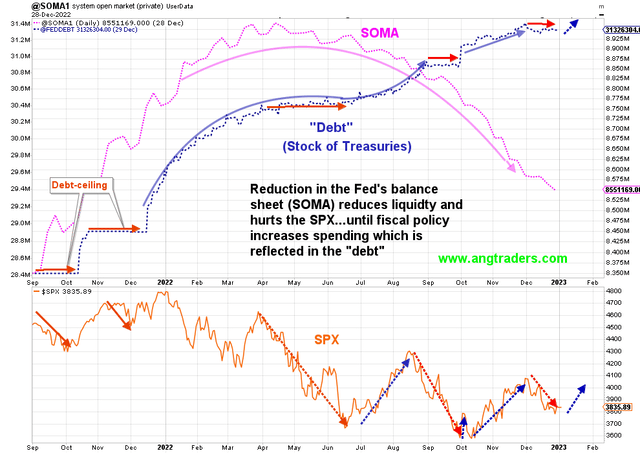 Regards,
ANG Traders